About Scott & Associates
Our attorneys give you personal attention. We are dedicated to obtaining your fiancée and marriage visas, also referred to as the K1 and K3 visa. We serve ALL COUNTRIES and ALL 50 STATES. We have associates in Russia, Belarus, Ukraine and in the Philippines. We have a Russian attorney on staff. Our United States office is located in Virginia.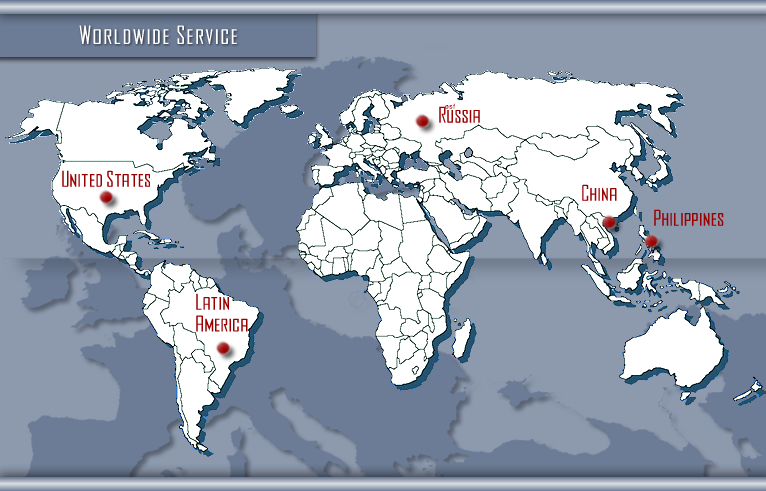 About Our Attorneys
Both of our attorneys are members of the AILA (American Immigration Lawyers Association). Our staff is experienced and knowledgeable in K1 visa (fiancé visa) and K3 visa (marriage visa) process. We believe that direct communication with our k1 visa/k3 visa clients (over the phone and in person) is the best, most efficient method to obtaining their K1 fiancée visa/ K3 marriage visa. Read more about our attorneys credentials below.
Jonathan Scott, Esq.

Member American Immigration Lawyers Association, Member Virginia State Bar, Supreme Court of Virginia, Virginia Court of Appeals, United States Court of Appeals, United States District Court, United States Bankruptcy Court, Christian Legal Society, Juris Doctorate Regent University.
Alla Chaikovskaya Scott, Esq.

Member American Immigration Lawyers Association, Member Supreme Court for the Republic of Belarus, Belarusian Court of Appeals, Belarusian State Bar, Mogilev State Bar, Juris Doctorate Belarusian State University.
How Quickly Can Your K1 visa/ K3 visa Be Obtained?
The length of time it takes to obtain a fiancée visa (k1 visa) depends on the state in which you reside and the country in which your fiancée lives. Our US immigration attorneys carefully consider your K1 visa, K3 visa situation, and work with you directly to determine a realistic estimate based upon you and your fiancé/ spouse's situation.
Why Choose Our K1 visa Service?
We do all of the hard work for your k 1 visa, and all you and your fiancée have to do is provide us with the required documentation, personal information, and photographs. We will prepare all k1 visa/ k3 visa forms and overnight the petition to the appropriate USCIS service center. We will obtain approval of your k1 visa, k3 visa petition. If not we will refund your money.

We provide our K1 visa, K3 visa clients with ongoing legal counsel through gaining citizenship and beyond. We are full service immigration attorneys and after arriving in the United States most of our k1 visa / k3 visa clients ask us to continue as counsel until citizenship. This is just another example of how easy we make the entire immigration (k1 visa/k3 visa) process for you and your spouse.

Most importantly -- Our fees are very competitive. We never charge for long-distance phone calls or postage.

We also offer translation services for our Russian, Ukrainian, and Belarusian k1 visa/k3 visa clients.

Police reports are necessary for your fiancée during the k1 visa interview. Sometimes our k1 visa or k3 visa clients have a problem in obtaining police report, especially if they no longer live in that country that a report is required. Our firm can assist your fiancée in this matter as well for certain countries.
Still Have Questions?
We are available to answer any questions you may have about k1 visa, k3 visa process. We have set up a FAQ Section for the most frequent questions our K1 visa/ K3 visa clients have asked in the past. If you do not find what you are looking for in our FAQ, you can submit a question directly to our attorneys right now on our contact page.
---
Russian Ukrainian Women A Mordinson Introduction
There are really many nice and real girls, who are not models but they are naturally attractive, they want to have nice life, but money is not the most important thing for them, they have and like their jobs, but don't put the career first priority in life.